November 2020 / Launch of the Climate Action Academy with the participation of more than 200 teachers in Colombia and Chile.
During the month of November, starting on Monday the 2nd and ending on Friday the 27th, since 2811 we have been leading this learning community, with the participation of more than 190 teachers located in more than 30 cities in Latin America, among which are: Bogotá , Cartagena, Manizales, Medellín, Mocoa, San Roque, Maicao in Colombia, and Santiago, Linares, Antofagasta, Temuco, Aysén and Curacautín in Chile.
The training provided basic knowledge on the climate crisis, the regional context and also complementary visual and didactic tools to the curriculum. Visual tools are practical elements of co-creation that refer to design thinking, uncertainty management, creativity, and teamwork.
The participating teachers were certified by 2811 and ClimateKIC, the community of innovation and knowledge for climate action of the European Union, which supports the methodology and positions cities internationally, strengthening the ecosystem of action because of the weather.
The Climate Action Academy (AAC) is a virtual training program on climate change and green solutions for teachers. The goal is that these topics are included in the curricula at the local level and that teachers feel better prepared to teach about climate change through the perspective of any subject, not limited to mathematics and science, but also through geography. , civic education, art and language, among others.
It is a program led by 2811 and that has the support of technical allies such as the Latin American Education Network for the Environment (REDLAMA), the Center for Climate Science and Resilience (CR2), the University of Chile, the Universidad Ean and OPECA.
BE PART OF THE NEXT VERSION!
Be part of the next cohort in the first semester of 2021! Do not hesitate to contact us at formacion@2811.cl in case you want to register or register teachers from your institution.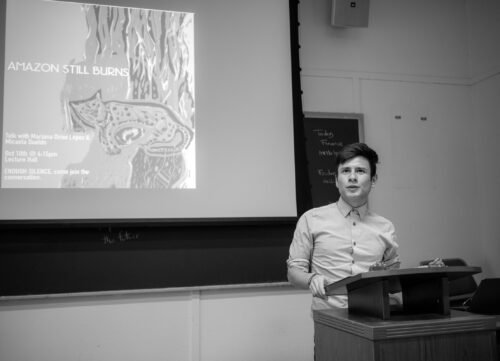 Felipe Fontecilla spoke to us about his perspectives and opinions in his early days as director of Acción Climática in [...]
Read more