Fundamentals of Sustainable Finance and Impact Investing
An introductory course for young professionals globally.
Learn with this course about basic and advanced concepts regarding investment as a tool to cause impact in a community and the environment, and about how new financial models can contribute to the sustainability of the planet from a collective and creative perspective.
Master the fundamentals of Sustainable Finances, ESG and Impact Investing with our 20-hour online course designed to equip young professionals with the knowledge, network and skills to thrive in a rapidly evolving landscape.
Pricing: Our course fee is $250 USD per participant, with discounts available for group enrollments.*DAAD, the German Academic Exchange Service, sponsors the free enrollment of EPOS students and EPOS programs alumni.
Objective: Gain a comprehensive understanding of current social and environmental issues, emphasising the critical role of sustainable business models and finances.
Module: The Intersection of Business and Sustainability
Objective: Examine the crucial role businesses play in achieving the Sustainable Development Goals.
Module: Diving into Sustainable Finance and Impact Investing
Objective:  Dive into sustainable finance and explore various investment strategies, focusing on impact investing.
Module: Practical Applications of Financial Mechanisms
Objective: Explore practical aspects of financial vehicles, mechanisms, and structures that promote sustainability.
Join a global community for regenerative finances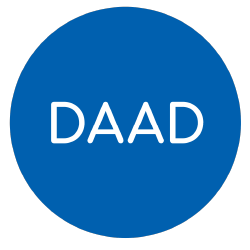 In today's rapidly evolving business landscape, sustainability and social & economic impact factors are becoming increasingly important drivers of organizational success. By enrolling in our comprehensive course you'll gain a competitive edge in the job market and open the door to new opportunities in your career.
Invest in your employees' growth and enhance your organization's expertise in sustainable finance and ESG. By empowering your team with these skills, your organization will be better positioned to navigate the changing financial sector, make informed decisions, and drive responsible growth.
We offer group enrollment discounts and tailored solutions for organizations looking to train multiple employees. Contact us to discuss your organization's needs and explore customized training packages here: sustainablefinance@2811global.com
"Our experienced instructors have extensive backgrounds in impact investing, social innovation, and sustainability, with real-world experience across various industries. They are passionate about empowering the next generation of professionals with the skills needed to navigate the evolving world of sustainable finance."
Waldo Soto
Business Engineer
Gabriela Carrasco
Business Engineer
Luz Mila Lancheros
MPA in Social Innovation and Impact Investing
In this 20-hour course, participants experience a blend of self-paced online learning, live classes, and collaborative activities over a one-month period. The course features four live sessions, fostering engagement through interactive discussions, group projects, and Q&A opportunities with industry experts.
Live Session #1

Wednesday, next

09:30 – 11:00 EST / 15:30 – 17:00 CET

Live Session #2

Wednesday, next

09:30 – 11:00 EST / 15:30 – 17:00 CET
Live Session #3

Wednesday, next

09:30 – 11:00 EST / 15:30 – 17:00 CET

Live Session #4

Wednesday, next

09:30 – 11:00 EST / 15:30 – 17:00 CET
Empower yourself with this course
To learn sustainable solutions to the social and financial challenges of the present.
Understand and address pressing social and environmental challenges, enabling you to contribute to your organization's sustainability goals and initiatives.
Assess and implement sustainable business models, demonstrating your ability to drive positive change and create long-term value for your company and society.
Navigate the complex landscape of sustainable finance and impact investing, preparing you for roles in finance, consulting, and other sectors that require ESG expertise.
Make informed decisions based on ESG data and analysis, showcasing your ability to evaluate risks and identify opportunities that align with your organization's values and objectives.
Do I get a certificate at the end of the course?
This course is designed for an international audience, particularly targeting individuals from Europe, Africa, and Latin America who have recently completed a Master's program or are at an early stage of their career development. It is helpful to professionals from various sectors, including finance, sustainability, non-profit, and government, among others. The course aims to provide valuable knowledge and skills in sustainable finance and ESG basics to help participants excel in their respective fields and contribute to sustainable development initiatives across the globe.
What are the prerequisites for this course?
There are no specific prerequisites for this course. However, a basic understanding of finance and sustainability concepts may be helpful. Important: This is not a technical finance course.
What are the main differences between this course and similar courses?
Our course stands out due to its strong focus on inclusivity and diversity. We bring together participants from Europe, Latin America, Asia, and Africa, fostering a unique learning environment that encourages the exchange of ideas and experiences from diverse backgrounds. Our course content features case studies from the Global South, providing fresh perspectives and insights into sustainable finance and ESG challenges faced by developing regions. Furthermore, we maintain connections with international cooperation agencies, ensuring our course content is relevant, up-to-date, and aligned with the goals of global development initiatives.
What language is the course taught in, and are there any language proficiency requirements for enrollment?
The course is taught entirely in English. To ensure participants can fully engage with the course materials and discussions, a proficient level of English is required. If English is not your first language, we recommend a minimum TOEFL score of 70 (internet-based) or at least a B2 in the Common European Framework of Reference for Languages. If you have any concerns about your English proficiency, please feel free to contact our support team for further guidance: sustainablefinance@2811global.com