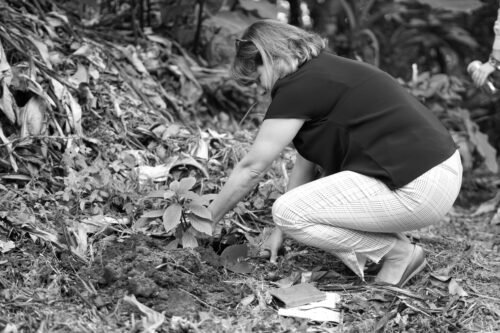 Food resilience is an increasingly recurring term when discussing food systems of human beings. This is due to the fact that little by little a collective awareness of the importance of having a healthy relationship with our planet is developing. This includes how we get food and how we eat.
The planet has already exceeded 8 billion inhabitants, and one of the basic human needs that is not yet satisfied, is food. Here we are not only talking about access to food, but also about its quality and health, how it is produced and how it reaches people.
Food resilience is important to ensure people have access to affordable, safe and nutritious food at all times, even in adverse situations. To achieve this, it is key to take measures to improve it at the local, national and international level.
2811 brings these issues into the conversation with the concern of how we, as individuals and communities, can ensure resilient food systems that are friendly to both humans and the environment. as with echo It was the project that arose from this concern, and thanks to it we have been able to open more conversations about it and educate people to improve the systems.
The initiative began in 2021 and so far, it has managed to impact more than 1,200 people through learning laboratories, workshops, and courses to influence spaces for reflection and deliberation on the subject of food. Seeks to produce and replicate knowledge in students, teachers and other members of the educational community as agents and multipliers of change.
Carrying out this project for almost two years has left us a series of lessons related to food resilience and here we leave you the 5 reasons why we should talk about it, in every context:

1. Food production can affect climate change!
Climate change is a global challenge that affects food production. This is one of the adverse effects that is not always taken into account when talking about climate emergencies, even when the population in complex environmental zones sees their food systems affected by climate change.
Food resilience is key to making sure these communities can weather hardships caused by climate , such as droughts, floods, and storms, to maintain a steady supply of food, and to do so sustainably.
2. Food shortages are a reality
As we mentioned before, the world population continues to grow and the demand for food is directly proportional to this growth, which may result in food shortages in some regions. Cases occur in which a person or a community does not meet their food needs, even though they are located in a food production area.
In this way, food resilience is important to ensure that communities have access to sufficient food at all times.. In this case, it is not only about managing to feed people efficiently, but about putting human well-being before economic models that make it difficult to access them or that make them too expensive.
Food scarcity is a paradox, if one takes into account that the planet has enough resources so that all its members can be well fed. Here, food resilience and its sustainable models are critical if one takes into account that around one One third of the food produced in the world is wasted .
This is about 1.3 billion tons of food that, while being able to reach people who need it, instead goes to waste.

Food price volatility can be a significant problem for low-income people, who often do not have the resources to buy food, or enough food, when prices are high. This unleashes problems that range from deficiencies in nutrition to the very health of the communities.
Resilient food systems, by contrast, can ensure that people have access to affordable food at all times, while diet and nutrition do not have to take a backseat to prices.
4. Food safety should be brought up in the conversation
Food security is a fundamental human right. Food resilience becomes important here, because the current production and supply models do not cover this right in all cases.

Here we speak from the perspective that any human being, regardless of their origin, condition, occupation, age or income, should always have access to a complete, balanced and healthy diet. Food security is key for humanity to develop in good conditions.
Creating and implementing resilient food systems prioritizes food security: with them it is sought that people around the world and in any condition, have access to safe and nutritious food at all times.
5. Food must be aligned with sustainability

As we mentioned before, large-scale food production can have a negative impact on the environment. Just as an example, according to the United Nations, meat production and livestock produce about 14% of the toxic gases that pollute our atmosphere and increase the greenhouse effect that warms our planet.

The production and distribution of food cannot then be a cause of detriment to the Earth: we cannot be feeding ourselves at the expense of the future of our planet. Food resilience is then a priority, to ensure that food production is sustainable and does not harm the environment for future generations.
Learn more about sustainable food systems and how to put them into practice in reality here . Como con Eco is committed to a future in which all people can eat sustainably and healthy. Don't miss anyone to eat!
Regeneration is the action that proposes to restore what the planet has lost, beyond just minimizing its damage.
Read more