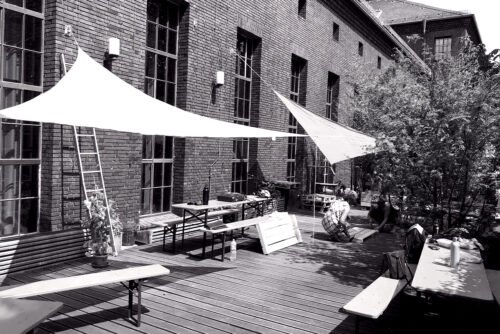 Do you want to be part of the change at a global level?; Would you like to address the problems of our planet from a regenerative perspective? Or are you interested in traveling and learning at the same time? In alliance with OUTFITS and financed by DAAD we bring you the opportunity of two residences for a junior and a senior profile, with a stay of 3 to 5 months in Berlin .
Both the offer for the junior profile and that of the senior profile are focused on research in sustainability, transition from fossil fuels and changes in land use. Beneficiaries may work in any of the TRAJECTS partner institutions located in the German capital.

Since 2811 we have been committed to a regeneration that transits in the environmental, social and economic perspectives. We believe that each person can become a change agent that makes these regenerations possible in their different spheres, from individual to group.
This is why we want to offer this type of South-North exchange opportunities that offer its participants the power to have an experience of working and being researchers in organizations of the global North on issues of sustainability, energy and climate change .
Waldo Soto, director and co-founder of 2811 describes that this is "an opportunity The only one in which the person is going to connect with different organizations in Berlin and in Europe, and is going to have a job for the months of the residency in the 2811 office in Berlin, and during that time they are going to be able to think about how practices in Latin America and Europe can be connected in a concrete way to accelerate regeneration".
Why apply to these residences in Berlin?
Without a doubt, coming to Germany to learn about new practices to face climate change and research on this topic is to be at the forefront!
For Paola Andrea Yanguas, academic coordinator of the TRAJECTS project and Academic Coordinator at EU Hub, this opportunity allows participants the chance to work and research in organizations in the global north dedicated to issues related to climate change and sustainability.
"There is the work and intercultural experience of living and working for a few months in Germany. Recipients also have the opportunity to expand their network of personal and professional contacts. in a country that is a world leader in research, education and innovation on issues related to the global energy transition", said Paola.
We must highlight that all the institutions linked to the TRAJECTS network have a high degree of academic and scientific excellence, in addition to having a large network of contacts in Germany and Europe. Also, the supervisors and facilitators of the residences are committed to making the experiences useful for the beneficiaries.
Opportunities with a global perspective
These opportunities are aimed at people who want to contribute to the climate crisis from a fair and green regeneration working from an office in Berlin. Beneficiaries will be able to think and analyze ways to accelerate a transition in areas such as sustainable food systems and regenerative agriculture.
This from a perspective that includes views from different parts of the world that build global ideas.
Waldo Soto, director of 2811, emphasized that these opportunities serve to promote careers at an international level in the face of challenges that are increasingly complex and that require systemic and global solutions.
"A lot of professionals are going to be needed who have that global, systemic perspective, with deep local roots and understanding of communities, and understanding that we increasingly depend much more on what other countries and organizations do. This has to be increasingly coordinated globally", considered Waldo.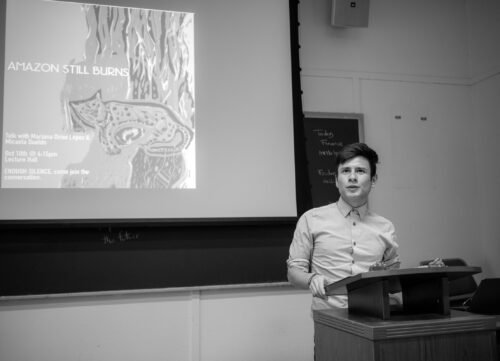 Felipe Fontecilla spoke to us about his perspectives and opinions in his early days as director of Acción Climática in [...]
Read more