Formed at sustainable finance for the team WWF Colombia
This training program was structured by 2811 for the WWF team in Colombia. The main objective was to strengthen the capacities for action and knowledge of concepts, tools and methodologies in sustainable finance, impact investment, social innovation and entrepreneurship with impact, central to the work of WWF staff in Colombia.
2811 created the content and led this online learning community made up of members of the Colombia team and invited experts. According to the needs of WWF, the program was divided into 4 strategic modules:
– Existing social and environmental challenges, together with approaches to innovative solutions to solve crises.
– Sustainable finance and impact investing.
– Financial instruments / vehicles for climate change and biodiversity. Concepts related to green finance and results-based financing for social and environmental issues were explored.
– Deepening in Innovation and social entrepreneurship.
For the strategic strengthening of the team, practical work sessions and meeting sessions were held with high-value experts, belonging to organizations such as the National Advisory Board on Impact Investment in Colombia, Pact X on Climate and Fondo Acción.
Regeneration is the action that proposes to restore what the planet has lost, beyond just…
We want to explore how finance can be, instead of a confrontation against the planet,…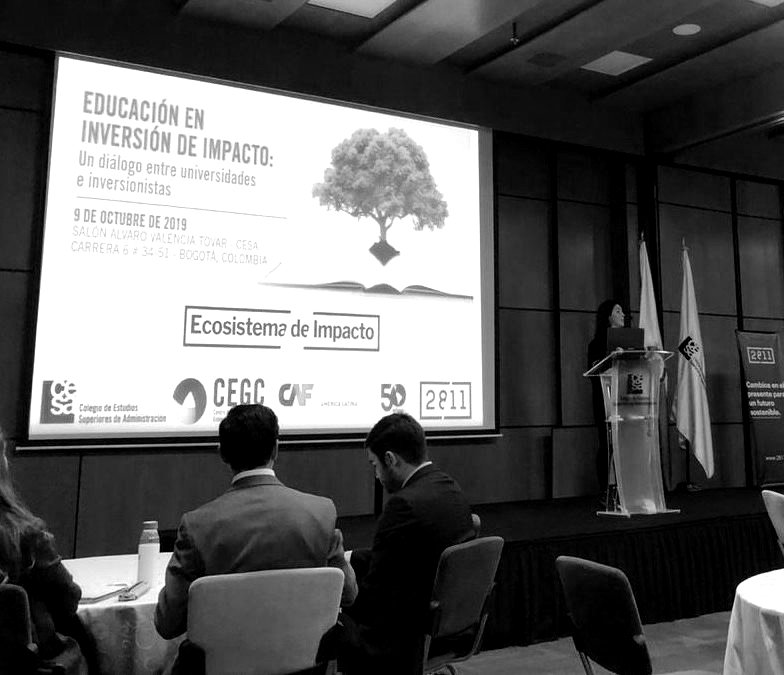 After various conversations with relevant stakeholders, we mapped impact investing in Colombia.
Throughout the strengthening process, the participants improved their confidence when dealing with issues related to innovation, social entrepreneurship, sustainable finance and entrepreneurship with impact. In the same way, the probability of applying these themes in their work increased.
40% increase in confidence when dealing with issues related to Innovation and social entrepreneurship
36% increase in confidence when dealing with issues related to sustainable finance
35% increase in the probability of participants applying Social Innovation
29 participating people located in different regions of Colombia
3 high-level experts involved