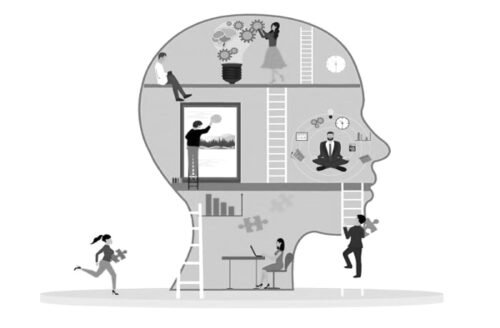 A lot has been discussed in the education sector regarding the skills of the 21st century. Critical thinking, digital literacy, collaboration and self-management appear among these skills that every person who ventures to live a large part of this century should incorporate.
The skills of the 21st century were thought at the beginning of the 2000s, where certainly the projections of how the years would advance fell short. Few expected that globalization would end up being a catalyst for the spread in record time of a virus that caused the death of almost 7 million people; only some science fiction movies managed to predict where artificial intelligence has us today; the scientific community had a much more hopeful scenario of reversing climate change. Nor did we imagine that democracy could falter so much just a few years into the century.
Today the skills that are needed to face this time of multiple changes, overlapping crises and high uncertainty are different. Obviously we also need critical thinking, collaboration, innovation and creativity. But we may need to make more use of our ability to recover our lives and social systems after catastrophes, to learn new skills after a technological event or some unexpected weather event has wiped out the industry we work in, and to restore the systems we inhabit and recover the functionalities of natural ecosystems.
This set of skills constitute our resilience capacity. Resilience is taught, trained and improved. By learning to manage stress, we improve our way of responding to events that totally change our way of living, fostering social connection and a sense of community, and increasing the chances that the social functions of our environment will recover and be maintained over time. And by rehearsing different possible situations of extreme events, we can also be more prepared for this century, which has progressed very differently from how we thought a couple of decades ago.
In short, the skills necessary to face the 21st century have evolved as we face a series of unexpected and complex challenges. While the traditional skills of critical thinking, digital literacy, and collaboration are still important, now we must learn to be more resilient and able to recover quickly from crises and catastrophes. In this way, resilience is a skill that can be trained and improved, and it is essential to face the challenges that await us in the future and that is what we seek to promote with the work we do at 2811, by promoting work for the regeneration, together with different types of organizations.
Column written by Waldo Soto, director and co-founder of the 2811 platform . Published in El Mostrador on March 11, 2023.
Education is key to boosting innovation. This is where universities and their possible common spaces come in.
Read more