In recent years, technology has had a significant and irreversible impact on education: the Covid-19 pandemic accelerated the need for new teaching methods.. Now, with climate change in mind as another major planetary event, how can these digital tools be used to educate the next generation of sustainability change agents?
On March 22, AESS, Solutions for the Planet, 2811 and Techotrend organized a webinar focused on the development of digital skills for teachers through the Youth Innovation Program, or Teddy, for its acronym in English. The event discussed the importance of providing teachers with adequate resources to educate the new generation of sustainable leaders, and how the The focus of education should be environmental .
Waldo Soto, co-director of 2811, spoke about the importance of resilience and systemic thinking in education for regeneration planetary and the preparation of the new generation. Soto stressed that sustainability is no longer enough, and now we must think about regenerating, healing and recovering the ecosystemss.
You can watch the full webinar here:
"Planetary boundaries regarding water use, genetic diversity, land use and other indicators are being pushed, and this destroys the future. It is a key moment, because problems that can be manageable in 2 years, in 10 years will be impossible to contain", Waldo pointed out.
From this perspective, the webinar discussed education as a factor that is key to promoting the quality of economies, gender equity, energy use, resilience, and employability. This knowledge, integrated into educational system of the youngest, can ensure paradigm changes in the future.
In the specific case of boys and girls in the context of climate action, the webinar discussed that concrete examples should be used, encourage observation and the use of visual aids that encourage creativity. It is important that your teachers also have a process of learning digital tools to incorporate them into learning activities. climate action in their schools.
An education for the future
The webinar made it clear that environmental problems are increasingly urgent, and if action is not taken they may be impossible to solve in the future. As the future belongs to today's youth, it is important that the solutions sought are co-created with them, and that are addressed from educational spaces.
"That is why we must take action now. It is very important that the notion of success now also has to do with resilience, climate action and care for the environment", said the co-director.
Other ideas that were highlighted during the event have to do with increasing the notions and capacities of resilience of students: it is essential to integrate skills for resilience such as systemic thinking , critical thinking , adaptability , creativity and environmental knowledge in education.
For his part, Davide Ferraresi, expert in green science at FEM (Future Education Modena), spoke about the application of an education that combines scientific approaches with practices to avoid anxiety in students regarding environmental issues. This can be accomplished through the teaching of future thinking topics, complex systems science, and planetary boundaries.
The example Ferraresi gave was of an exercise where students can go out and collect environmental data in their communities and create a map. This helps them understand how environmental problems affect their surroundings and how they can contribute to solving these problems.
In the webinar, some other educational needs were also put on the table: the importance of co-creating climate action activities in schools, the future of education with artificial intelligence (and how it should include notions about the environment) thinking of systems.
It is clear that education is a key factor in the fight against environmental problems. Teachers need adequate tools to educate the next generation of sustainable leaders, who will be the ones who will be able to apply and live in the future the changes that are being proposed in the present.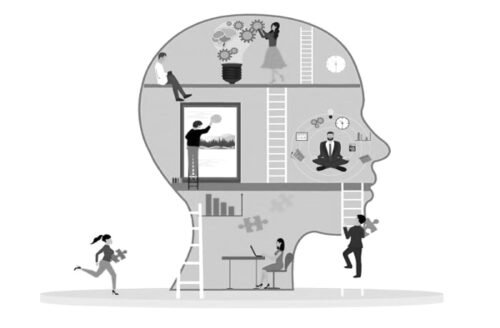 Education is key to boosting innovation. This is where universities and their possible common spaces come in.
Read more