The Climate Change Framework Law – promulgated on June 13, 2022 – establishes as a goal that the country be carbon neutral and climate resilient by 2050 at the latest. These are objectives that we must work on collaboratively in all educational stages, that is a great lesson that we have learned in the 6 years of existence of the 2811 platform. Environmental education is a priority.
When climate change meets precarious human systems, they cause disasters . But what keeps us hopeful is that after several activities that we carried out during 2022, we observe how girls, boys and young people are more prepared than we think to counteract the environmental crisis.
But they do not have a system that supports them and we do very little to educate them out of fear and guilt in environmental matters. We believe that it is essential that the focus be on environmental education during 2023 and the coming years, from a justice perspective and based on territorial challenges.
The future is undoubtedly regenerative and young people are designing it . To accompany them, let's keep our minds set on working on how to educate ourselves and relearn throughout our life cycle, to become agents of change.
This column was written by Waldo Soto, director and co-founder of 2811 .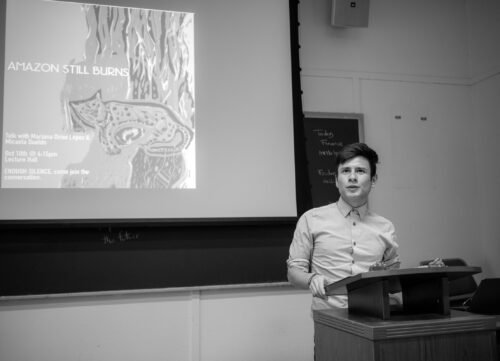 Felipe Fontecilla spoke to us about his perspectives and opinions in his early days as director of Acción Climática in [...]
Read more