Since 2811 we understand that social innovation it is a key process for creating new solutions to existing social problems. In this way, the constant search for other perspectives to address difficulties linked to any area of knowledge is crucial. Social innovation in health then appears here.
The world of health is not oblivious to the need for social changes , in Latin America there are different cases of ventures linked to this due to the need to rethink the role of health professionals as protagonists in social well-being.
A multidisciplinary team to recognize the role of people in the collective construction of solutions is essential. The Student-centered training , promoting autonomous work and the capacity for critical reflection are also crucial elements among those who want to be part of this type of methodologies.
A simple guide to consider
To implement this type of action methods, there are issues that must be addressed, so that students can apply this later in their areas, in this case health. This is just a simple guide of contents and steps to consider:
Cases of social enterprises in Latin America in the area of Health.

Characteristics of a change agent.

Co-creation and multidisciplinary approach.

Identification of problems, needs and opportunities.

Business model.

Hypothesis generation.

Prototyping.
Understanding the parts of this process will be essential to be able to co-create an applicable model for problems related to health, in communities that need it. This to somehow get out of the paradigms that on certain occasions do not give the necessary solutions or consider the context.
2811 in Social Innovation in Health
It is under this premise that the Social Innovation in Health Course was taught from August to December 2022 , an international project organized by the Faculty of Medicine of the Pontificia Universidad Católica de Chile in alliance with 2811 and Ashoka .
This project had the participation of higher education institutions from Chile, Colombia, Mexico and Peru, with the purpose of providing tools to students to assume an active role in the search for social well-being through innovation and social entrepreneurship. .
Students will also develop skills to help them learn and understand social innovation as a method to solve future professional challenges and find different alternatives to the same problem.
Ignacio Díaz, 2811 Project Coordinator, points out: "Co-creation as an essential element when designing solutions to problems that involve people. This academic opportunity encourages teamwork and the collaborative creation of solutions, always considering social innovation as a baseline of action".
In this first version, 40 students from the Tecnológico de Monterrey (MEX), Pontificia Universidad Católica de Chile (CHI), Universidad de Los Andes (COL) and Universidad del Pacífico (PER) participated. In total, 11 project prototypes were presented to be applied in different thematic areas related to health.
Some of the topics were linked to organizations that work with people with visual disabilities, autism spectrum disorder in infants, discrimination issues related to HIV and Down Syndrome.
Among the final results of the project coordinators, it was concluded that " young people are interested in learning about social innovation , they really appreciate working in groups with peers from other countries, universities and careers."
"This activity has allowed us to interact and facilitate some of the initiatives, along with potential solutions to the situation. It has been a pleasure to be part of this process and it would be a pleasure to be part of future experiences", said Augusto Boada, student of the course.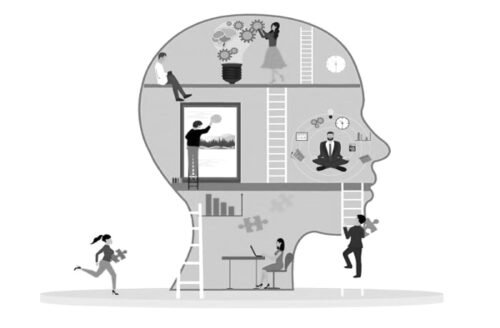 Education is key to boosting innovation. This is where universities and their possible common spaces come in.
Read more